Staying fit and eating healthy is on everyone's to-do list, but the challenge is to accomplish it. A balanced diet and regular exercise can reduce your overall weight but certain parts are unaffected. The back fat and the underarm flab are problem areas that should not skip your notice just because it is difficult!
Hitting the gym or hiring a personal trainer are good ideas but will burn a hole in your pocket. There are a lot of health reasons that should prompt you to lower the fat rate of these muscles. So, what should you do?
Read on to find the easiest solution to your problem. Here are certain exercises that do not need cumbersome equipment, guidance or money and can be done wherever you like. You must do these exercises on a daily basis for a few weeks and see the stunning change in your back muscles.
1.Prone Reverse Fly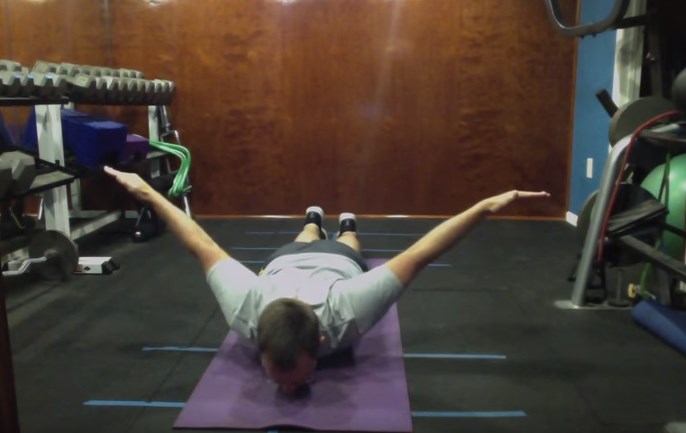 First, lie face down on the floor and stretch your arms on each side.
Then pull your head and chest off the ground. While doing this, the back of your hand should face upwards. If you feel a squeeze between the shoulder blades, you are doing it right. It will do wonders for the small flabby areas of your upper back if you do 3 sets of 15 each.
2.T-Y-I
This simple exercise effectively tones the upper back, strengthens the muscles and improves your body posture. First, lie down like a "T" with your face down. Your palms should be downwards while you pull them and press the shoulder blades. Hold it for 7 seconds and then loosen the arms. Do 2 sets of 20.
Next, extend your arms above the head like the letter "Y". Slowly raise while pressing the shoulder blades. Do 2 sets of 20 repetitions. Finally, extend your arms above the head in the form of the letter "I". Lift the arms straight up while pressing the shoulder blades together and thrusting them down towards the lower back. Do 2 sets of 20 each.
3.Superman
Your inner back can be a big problem area but this exercise will reduce unwanted fat. First, lie on the floor facing down and stretch the arms over your head. Next, raise the chest, arms, and legs off the ground.
Do 3 sets of 10 each.
4.Plank Drops
This super easy exercise will give you a straight back and stronger muscles. Lie in the plank position, rest on your forearms and spread your legs. Drop your chest without moving the hips. Your shoulder blades should press together. Hold it for 10 seconds. Do 2 sets of 20 each.
5.The Bird-Dog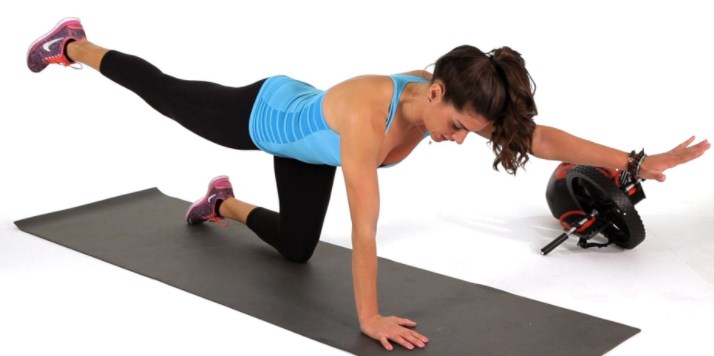 Doing this regularly will give you better blood flow with great arms and back. Lie on all four and stretch your back. Extend the right arm and the left leg. Remain in this position for few seconds. Do the same for the other side. It will make you more stable and balanced.
6.Snow Angels
First, lie face down on the floor and stretch your arms on each side. Keep your head down and extend your arms above it. Keep the feet a few inches from the wall, and the back straight. Keep your arms stretched when you bring them back to the sides. Do 3 sets of ten each.
Discipline and dedication is what it takes to be fit. Now you can wear your backless dresses and strapless tops without worrying! These do not take much time or require any specific environment, you just have to focus.